Energy Audits & Weatherization
A great way to reduce electricity costs is to make sure your home is as energy-efficient as possible. To help with this, HEC has partnered with CHP Energy Solutions to provide free weatherization for low-income households. If you don't qualify for free weatherization, HEC offers free home energy audits for all Harrisonburg residents regardless of income.
Low-Income Weatherization
The Low-Income Weatherization program is designed to help qualifying residential customers save energy and money while making homes more comfortable, safe, and healthy. This free program is administered by Community Housing Partners (CHP) Energy Solutions and uses federal grants and supplemental funds from Harrisonburg Electric Commission to deliver no-cost energy efficiency services to income-qualifying households. CHP is a Christiansburg, Virginia-based nonprofit with over 40 years of experience implementing the federal Weatherization Assistance Program.
This program includes:
Home energy audit
Health & safety check
LED light bulbs
Attic, floor, and sidewall insulation
Water tank and hot water pipe insulation
Caulking, weather-stripping, duct sealing
Tune-ups to heating & cooling systems
Other repairs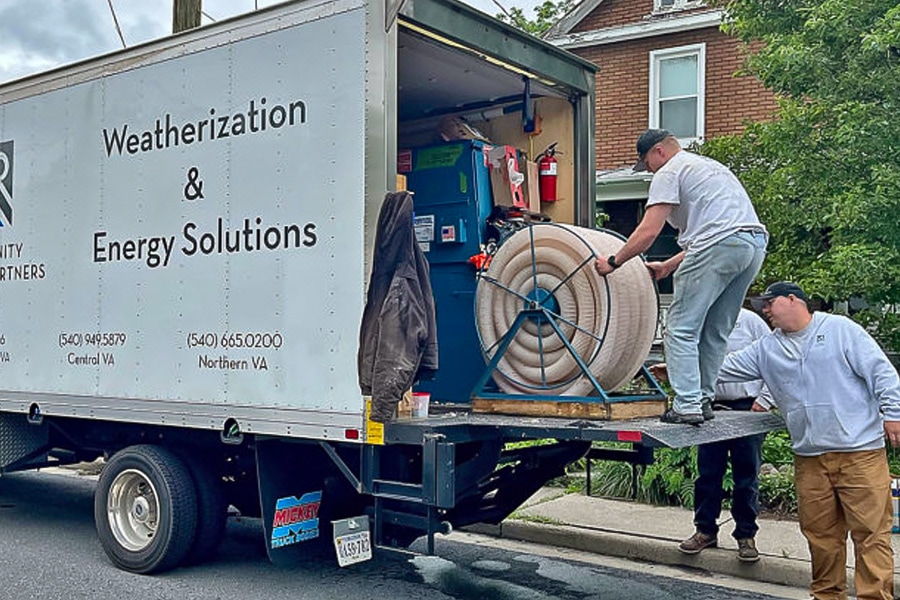 Household income limits are set by the Virginia Department of Housing and Community Development with households qualifying automatically if they receive Supplemental Security Income, TANF, or fuel/energy assistance. Owner occupied, rental, and mobile homes with HEC electric service within the Harrisonburg city limits are all eligible.
Multifamily apartment housing is not eligible for this program, but CHP may have other programs the apartment complex qualifies for, so apartment residents are encouraged to inquire by calling a CHP Customer Care Specialist at 888-229-3714
To find out if you qualify for this program or to inquire about other services, call Community Housing Partners directly at 888-229-3714 to speak to a Customer Care Specialist, email chpenergysolutions@chpc2.org, or apply online.
Special Offer: Harrisonburg Electric customers that are pre-qualified and complete an application with Community Housing Partners will receive a $100 bill credit — sign up today!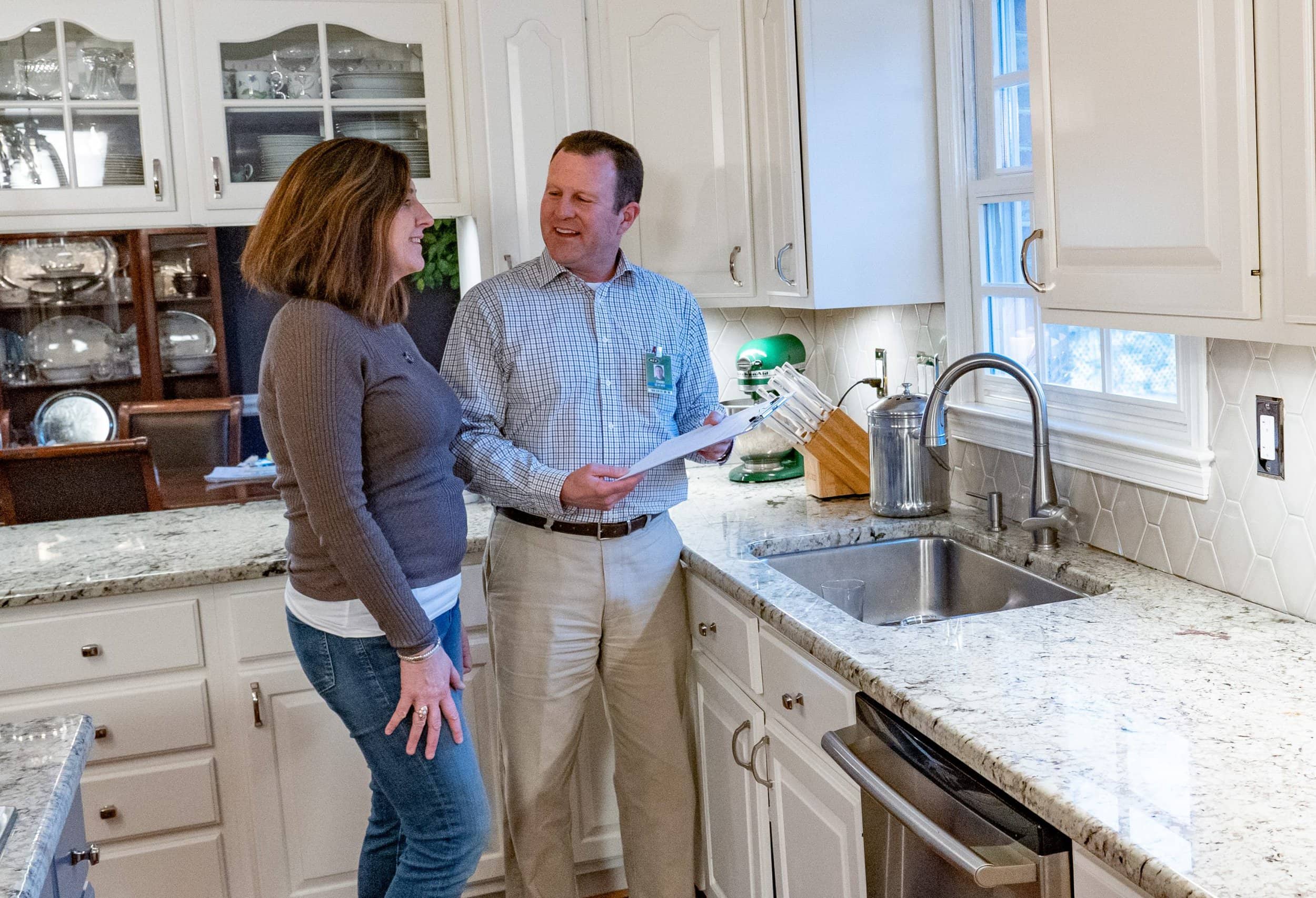 An energy audit is a home inspection used to identify ways of conserving energy and increasing comfort.
The audit consists of an in-home visual inspection to identify ways of conserving energy and increasing comfort. The assessment includes an inspection using a thermal imaging camera to help identify possible areas of energy loss. After the inspection, we will offer recommendations to make the home more energy efficient and to decrease usage.
This service is available to our residential homeowners with electric heat or an electric heat pump.
Questions? Call Our Engineering Department at (540) 217-2234 or visit us at 89 West Bruce Street.